United Restaurant + Hospitality Consultants Partner With TPG Hospitality To Launch New Restaurant Concept at Marriott Waterford Hotel in Oklahoma City, OK
(September 28, 2015—Oklahoma City, OK) United Restaurant + Hospitality Consultants and TPG Hospitality, the management and hotel development affiliate of The Procaccianti Group (TPG), have announced a joint venture to launch, Ember Modern American Tavern, a new restaurant concept at the TPG-owned Marriott Waterford, an Oklahoma City hotel currently undergoing a conversion to a Renaissance property.
"We are delighted to offer a new restaurant option at TPG's historic Marriott Waterford Hotel for guests and the local community," says Robert Walker, President and CEO, United Restaurant + Hospitality Consultants. "This vibrant restaurant concept comes at an exciting time as the hotel becomes a Renaissance. The premier hospitality brand is the ideal complement to our continued efforts to elevate the guest experience on property and among discerning business and leisure travelers."
Inspired by the fresh authenticity of time-honored American cuisine, United Restaurant + Hospitality Consultants developed Ember's concept as a reinvented American tavern. With made-from-scratch influences, the menu recalls familiar, timeless classics with new and innovative takes on both taste and presentation. Ember's bespoke cocktail program is a nod to the rich artisanal cocktail culture of pre-Prohibition and Prohibition-era. The emphasis is in celebrating domestic partnerships with local farmers & purveyors, using quality ingredients for seasonally evolving takes on soulful classics.
About The TPG
TPG Hospitality: (est. 1985) ranks in the top five largest U.S. hotel management companies with an operating portfolio of more than 60 hotels representing nearly 20,000 guestrooms in 26 states. TPG   Hospitality  is  an  approved/preferred   operator of  all  major  brands and  delivers comprehensive  hospitality management, renovation/construction  management and  hotel development services to a variety  of public and private ownership entities including municipalities and pension funds. For more information, please visit www.tpghospitality.com.
TPG Family of Companies: (est. 1964) is a second generation privately held real estate investment and Management Company with a broad national platform concentrated on quality hospitality assets. Throughout five decades, the Company has owned, managed or developed over 130 hotels and hundreds of non-hotel real estate assets surpassing 50 million sq. ft. with a value exceeding $5 billion. TPG is a top-performing hospitality real estate investment
-more-
management organization with the unique capability of delivering world-class operations management as an owner, developer or management partner via its hospitality management affiliate – TPG Hospitality. For more information, please visit www.tpgcompanies.com
About United Restaurant + Hospitality Consultants
United Restaurant + Hospitality Consultants, led by Jim Henning and Robert Walker,
was formed to deliver opportunistic restaurant and Hotel F & B consultation & operational services and to provide hotel & restaurant management, asset management, and construction
management services for owners and co-investors.  With over 50 years of superior expertise, United has implemented proven success models to effectively reposition numerous
hotel restaurants and F & B operations, high volume restaurants & catering businesses
throughout the nation, including fine dining establishments, active lounges, casual dining, concessions and both full service and quick service operations.
United Restaurant + Hospitality Consultants has a nationwide network of professionals who build profit-driven strategies for Restaurants and Hotel Food & Beverage Operations.
For more information, please visit www.unitedrestauranthc.com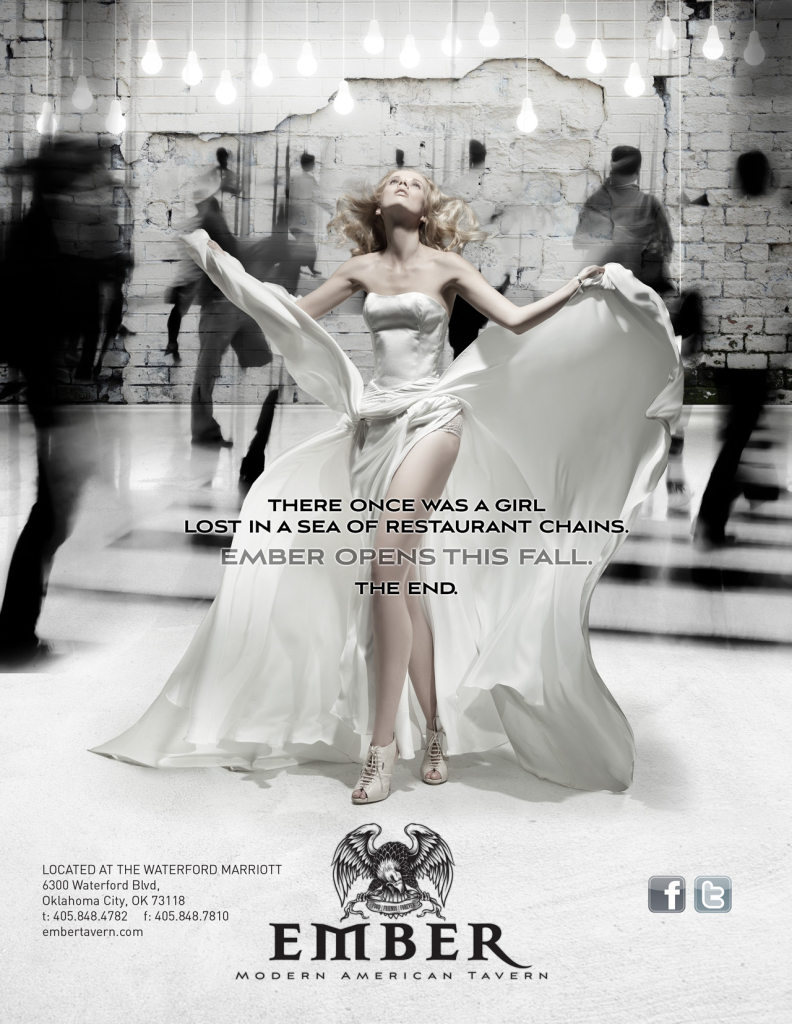 UNITED INFORMATION:
United Restaurant + Hospitality Consultants
www.unitedrestauranthc.com
3224 W 112th Ct, Suite C
Westminster, CO 80031
(937) 726-3718
Southwest Regional Office
214 Bayview City By The Sea, Tx 78336
RESTAURANT INFORMATION:
Ember Modern American Tavern
6300 Waterford Boulevard
Oklahoma City, OK 73118
(405) 848-4782
www.EmberTavern.com
Facebook: www.facebook.com/EmberTavern
Twitter: @EmberOKC Instagram: @EmberTavernOKC